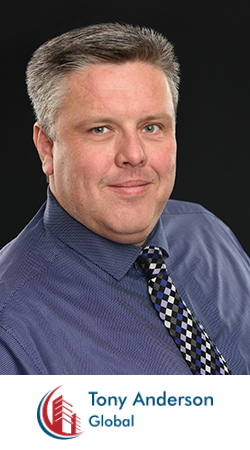 Tony, originally from the United Kingdom, is a dynamic, highly competent professional within sales and security, demonstrating a resilience in communications, Tony has a strong work ethic and ability to execute tasks in a multitude of environments and cultures.
Tony is the consummate global salesman. In fact, he has been selling most of his life. At age 14, he was credited with the Knights Service Award for helping raise funds for his school in Warminster, England, by selling day trips, evenings out, and party nights. Tony is passionate about the needs and goals of his clients, whether first-time buyer, seasoned purchasers or pure investors. He specializes in bringing peace of mind to all, as he understands that buying and selling property can be stressful at any level.
Tony has made a high level commitment to his real estate education, having been mentored and coached by some of the finest real estate coaches in the industry today. So with his knowledge and being a world traveler, having lived in England, Indonesia and the United States. Tony can help you find property locally or within the four corners of the globe.